If you desire to build your leadership skills, value your peers, and believe that our future will bring new opportunities for leadership, you are invited to take part in an exciting and one-of-a-kind group of your cancer registry peers.
Leadership for Cancer Registrars – Empowering People!
This unique group of cancer registrars will inspire, support and challenge you. John Wooden said, "An individual needs to be open to being mentored. It is our responsibility to be willing to allow our lives and our minds to be touched, molded, and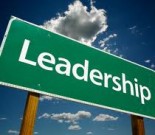 strengthened by the people who surround us." Are you bold enough, and willing, to be influenced by your peers to accomplish your greatest work as a cancer registrar?
We are passionate about helping you to lead your organization in a way that is consistent with your vision, taking it to a stronger and more successful future. Our process is simple, we will go on an exciting, and fun, journey together to explore and grow the decision-making, leadership, coaching, mentoring and success mindsets essential to Cancer Registrars.
One goal, one passion – leadership for cancer registrars!
Who Should Join: If you are a cancer registrar, certified or not, an abstractor, follow-up clerk, cancer conference coordinator (or tumor board coordinator), self-employed or employed permanently, a supervisor, manager, department head, or even an administrator of any cancer-related healthcare organization, you should join this group! The group is open to all cancer registrars, without charge or obligation of any kind.
How We Connect: The group will meet once a month for about 60 minutes via teleconference for dynamic and interactive discussions and more. Each session will start with a brief 10-15 minute presentation on a designated topic followed by open discussion, brainstorming and problem-solving among all participants. The first session will start in May, 2012!
How to Join: fill out the form below. We will send you information and the schedule to get started. Your information will always be kept confidential and not shared with anyone!
If you have questions or are unsure about joining, send them to us by using the secure "Contact Us" email form located on this website.